Lockdown has had a significant impact on all our activity levels. Sport England's latest survey noted the decline in activity levels amongst children. During the 2019/20 academic year, the majority of young people failed to meet the recommended 60 minutes of daily exercise and almost a third of children, that's 2.3 million children, are now classed as 'inactive' as a result of lockdown restrictions. There is a real worry that the latest lockdown, coinciding with winter when it is even more difficult to get motivated to be active, will have taken an even greater its toll on our activity levels and how we feel.
Everyone here at Go Well is passionate about helping young people to be active. Being active has a tremendous impact on our minds as well as our bodies.
This is why we are so excited to be in a position where we can help children whose activity levels have dropped during the pandemic to build healthy active lifestyles. Thanks to funding from Sport England's Tackling Inequalities Fund via County Durham Sport and Area Action Partnerships in Bishop Auckland and Shildon, Spennymoor, Great Aycliffe and Middridge, and East Durham Rural Corridor, we are able to give direct support to 1,320 children across 42 schools in the South Durham area.
With this funding we will be launching the GO Well HEART Project! A group of children in each school will become part of a Research Team to try and test a series of activities over 12 weeks. They will receive a bag of equipment, a booklet to note their findings and will also create their own activities. With the help of the Research Team we will be able to find out what works for children and what helps them to be active at home. The children will of course be active throughout the research project!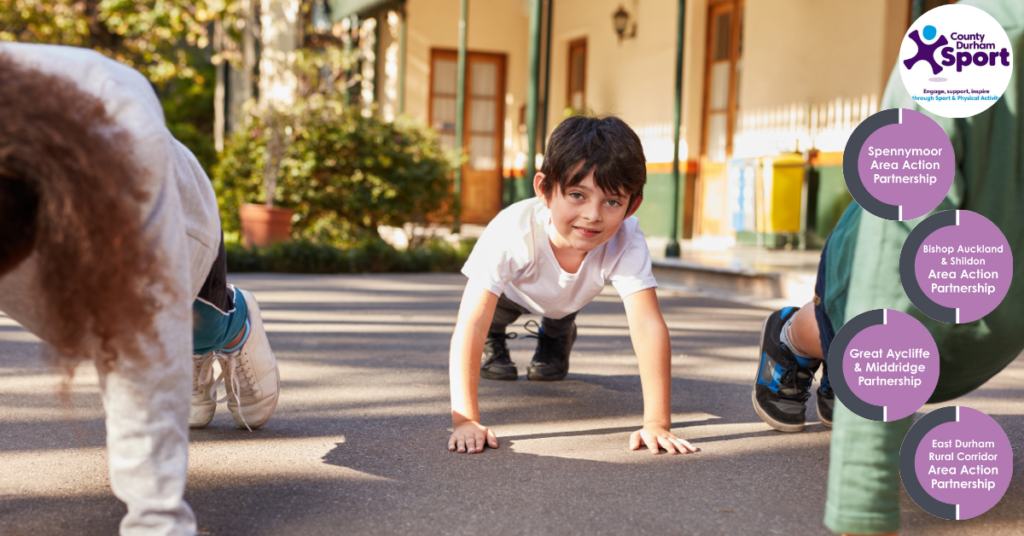 We will be getting in touch directly with each school to launch the project and are looking forward to taking the kits into schools after the Easter holidays when the better weather will make it easier for the children to get outside and get active.
It is our mission to inspire and build healthy active futures across the whole of the country, particularly in the north-east. By 2025, we want to have had a positive impact on the wellness of 1 million people. We are very grateful to the Area Action Partnerships and to County Durham Sport, and Sport England, for the funding and to help us move closer to our goal.